Rumi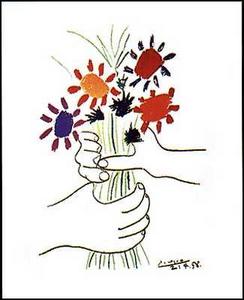 Molana Jalal ud-din Rumi
The mesmerizing life of Jalal-e-din Rumi, the thirteen century sage and poet, is a tale of a transformation by the power of Love, and indeed one of the greatest mysteries of life. It is as if to reveal the limitless domain of possibilities for change. It is the voice of hope echoing through ages like a rippling wave getting ever stronger, acting like a divine doctor of souls promising the joy of recovery and healing to those who have lost the vision and the connection to their heart.
Having become a master in all the contemporary sciences and having earned the highest rank in the Shari'ia sciences, at the age of 24, Rumi inherited his father's theological school in Konya. He established a reputation as an Islamic scholar and a teacher of the highest stature, it was considered a great honor to attend his classes; and as many as four hundred or more students participated in his formal classes.
More on Rumi's life events…
In 1244 Rumi's life was transformed through his encounter with Shams-e-din Tabrizi. Shams struck a match setting the proud and sober teacher Rumi on fire. Rumi was both ripe and thirsty, enough to recognize Shams as an extra ordinary being and his intervention as a sign pointing him towards Love and salvation. Much like Abraham, he welcomed the purifying blaze, the burning, the ash formation and the everlasting afterglow of the renewed Rumi. The change was a complete annihilation-rebirth process, dying to the old self and rebirth to anew selfless being. Guided by his enlightened heart Rumi's rich and fertile life, as a mystical guide and a teacher, started.
These two towering figures account this event differently.
Rumi says: "I was dead, got resurrected; I was a weep, became laughter; fortune of love came, and I became the everlasting Wealth".*1

Shams in his prayers asks: "Is there any of your distinguished ones who could carry my words? All my life I have been looking for a friend and a companion, someone I could connect with, no-one can fully absorb what I have to say". Again in another discourse Shams says: "Since I was tired of myself, I looked for someone akin to make a ghebleh (focal point) out of him, so I could turn to him. Now that I have made him into a focal point, what I say he comprehends.*2
More on Shams and Rumi……
The nature of this transformation points to one of the fundamental facts that Rumi later teaches in Mathnawi, time and time again, namely that love comes of its own accord and not through learning. The seeker should exert oneself to the utmost, scraping and scratching to become worthy of Love, and hope one day may be hunted down by the beloved. Rumi says source of the attraction is the beloved, he is calling you, otherwise you would not feel the pull. He points out that the two sides of the coin together make a whole. "If they that are thirsty seek water from the world, water too seeks in the world them that are thirsty"*3. . Or, as the beggar is in love with bounty and in love with the bountiful giver, so the bounty of the bountiful giver is in love with the beggar. " A loud call was coming : Come, O seeker! Bounty needs the beggar like a beggar."*4
After Shams, from 1249-50 to 1273, Rumi began disseminating his bestowed knowledge, through teaching and training others in esoteric knowledge. Hesam-e-din Chalapi, one of Rumi's disciples who had reached to the level of a spiritual guide himself, requested Rumi to write a book of guidance on how to increase the chance of inviting joy and self realization to ones life, so all mankind would benefit from it. For the last twelve years of his life, Rumi worked on the six volumes of Mathnawi, his masterwork, and dedicated it to Hesam-e-din Chalapi. In Mathnawi, Rumi guides seekers through the six of the seven domains or cities of "Love", the path to self realization and spiritual perfection, namely: "Love, Knowledge, Enrichment, Unity, Bewilderment and Not having and not being (annihilation)". Yearning, the first domain, is the prerequisite to enter the path and is assumed that seekers already feel the need and have the thirst for the quest, otherwise would not be in search of the Truth.
More information on Mathnawi . . .
Rumi's teachings and path transcends all dogma, all hierarchy and all intellectual concepts. It is a direct way to the heart. His passionate poems and teachings advocate unlimited tolerance, positive reasoning, goodness, charity and awareness through love. His peaceful and tolerant teaching sit well with one's soul and that's why Rumi is one of the most popular poets in North America and has appealed to men of all walks of life.
---